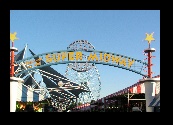 Howdy Y'all! Welcome to the State Fair of Texas 2005 Super Midway!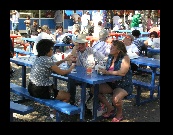 We met up with the Wallners and proceeded to get a Turkey Leg fix ASAP

My old favorite, Dickel, was still turning out some mighty fine Turkey Legs!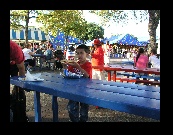 That hot dog looks like it's bigger that this young man can handle!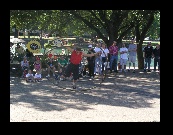 This young man was putting on quite a show with his hoop. Later on he was in the parade too.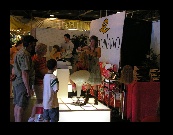 Nothing like a free Texas hair do!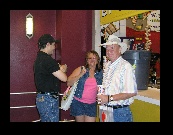 As usual, Connie never met a stranger, and one of her son's old friends was selling pizza by the slice in the Tower building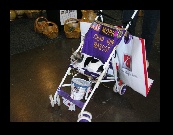 While checking out the Embarcadero, we ran across this little dog with custom made eye glasses. Can you say ''C-U-T-E"?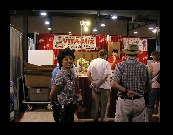 And Angie was still eyeing the Vita-Mix machines and standing in line for free samples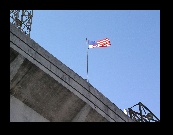 This flag on the Cotton Bowl was gleaming bright in the sun shine