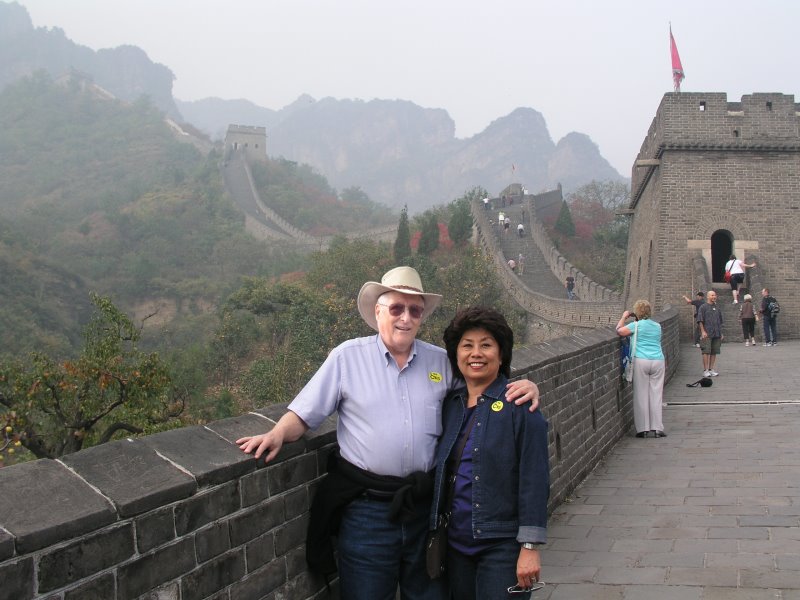 This year (2011), Angie and I took a slow boat to China! And yes we got to see the Great Wall. Angie made it up to that third watch tower you can see, but I stopped about a 100 feet below. Seems like I'm not 18 any more!
Actually we boarded the Diamond Princess in Vancouver, British Columbia, Canada and cruised until we reached Singapore. Between Vancouver and Singapore we visited Ketchican, Juneau, Skagway, Glacier Bay, College Fjord, and Whittier Alaska, Muroran and Nagasaki Japan, Vladivostok Russia, Busan South Korea, Qingdao, Dalian, Tianjin and Shanghai China, Hong Kong, Nha Trang and Ho Chi Minh City (Saigon) Vietnam, and Bangkok Thailand. After Singapore we flew to Taiwan and spent a couple of weeks with Angie's family and also got to visit with long time friends there.
I've already put a few pictures up on Flickr, and, as I get the time I will complete the set. Check by Flickr now and then if you'd care to see them.