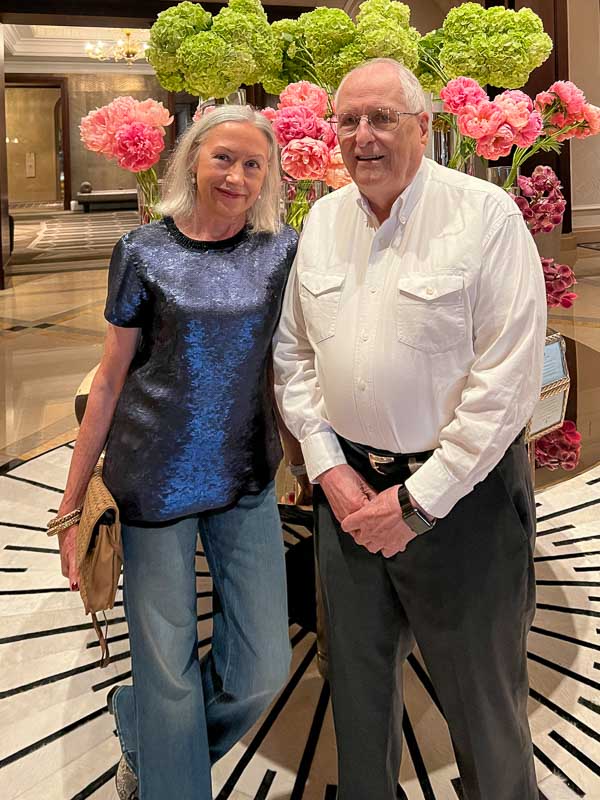 63 years and a while ago, after I'd completed my junior year of high school, I boarded a Greyhound bus and traveled to Texarkana, Texas to spend a week with my father and his new young family.

I met and played with my new siblings, a brand-new baby sister, and a brother and sister aged 5 and 4 years old. It was hard saying goodbye, and as I told my sister, she cried when I had to leave.

Over the years we lost contact and went our separate ways. Along came Ancestry.com and DNA tests which suddenly put that once 4-year-old sister and me back in contact.

This past weekend the stars aligned, the gods on Mount Olympus smiled, and we got to meet again face to face. My sister, Babs Suzanne Harrison, and her husband were in Dallas for a wedding and invited us to join them for dinner. We did and had a wonderful time with a lot of catching up. After 63+ years without siblings, I've once again got a sister plus a new brother-in-law! I'm ecstatic!