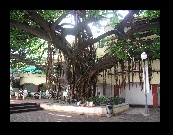 A shore day in Acapulco found very hot, humid weather. In a plaza in old town we found this really old tree! 300 yrs old maybe said a native.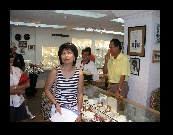 We stopped in Margarita's jewelry, mainly for the air conditioning and free beer. Angie and Shu-Fong checked out the jewelry. You mean it's REALLY twenty thousand US DOLLARS?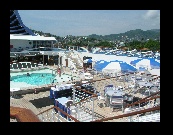 The topside swimming pool area was almost deserted as most folks were ashore at Acapulco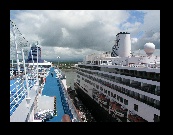 Next stop was the little town of Puntarenas, Costa Rica which is visible at the end of the pier between the Norwegian Dream and the Holland America line's Zaandam.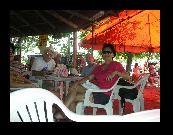 We stopped in a local cantina, ''Bun Bum's'', to try the local beer, ''Imperial'', which is very good!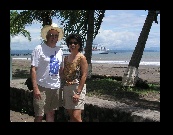 Jim and Angie on the Puntarenas, Costa Rica beach with our ship, the ''Norwegian Dream'', in the background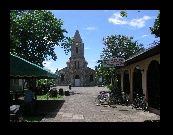 The new and the old - internet cafe just outside the Puntarenas Cathedral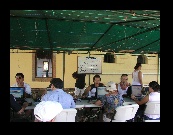 Internet cafe in a tent - $1 for 30 minutes - a bargain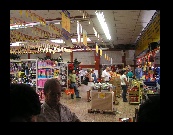 Inside a (the?) local Puntarenas supermarket we found beer soft drinks at local prices.

The girls dickered with this farmer's wife over a truckload of fruit.