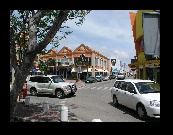 Typical street scenes in Aruba. Drivers are very courteous and always stop for pedestrians. After all, tourism is about their only business.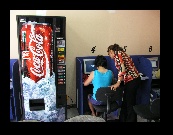 We found another internet cafe with the standard $6 / hour rates. Here the attendant gets Shu Fong off to a start on terminal 4.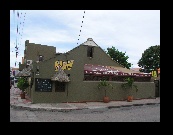 A local Cuban restaurant. I thought the awning/skirt was ''cute''.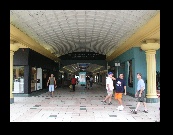 We're back to the Renaissance Mall on our way back to the ship for lunch.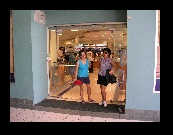 TWO HOT WOMEN! .... Standing in an air-conditioned doorway!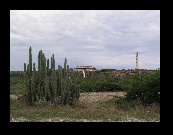 California Lighthouse with some typical cactus in the foreground. This was the end of the city bus route which we rode after lunch. Beach is to the left.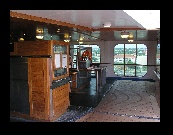 Back on the ship, this is the entrance to the Pizzeria, home of the best cookies on the ship!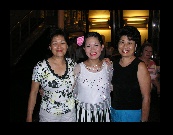 Near the end of the cruise some of the Filipino staff put on a national folklore show. Afterward Shu-Fong and Angie pose with Sheilo, one of our favorite waitress.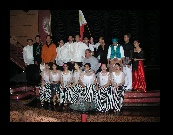 The cast of the "Filipino Folkloric" show gather for a picture after the performance.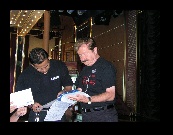 Jesse F. Weir, a guest lecturer on opera, confers with stage director Willie. We took in most of Jesse's lectures, enjoyed them and learned quite a lot.