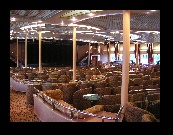 After transiting the canal, we settle back in on the ship. Here's a view inside the ''Stardust Theater'' on the Norwegian Dream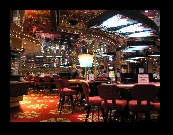 Inside the Casino on the Norwegian Dream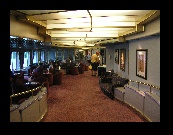 Inside one of the lounges on the Norwegian Dream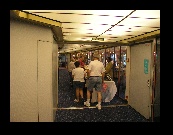 The shopping area on the Norwegian Dream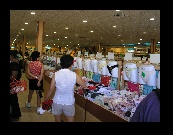 The next morning in downtown Colon there were a FEW nice looking stores with dirt cheap prices, but in general, it was very poor and a filthy place.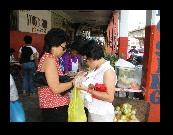 Angie and Shu Fong found a friendly fruit vendor outside Young Sing's where they bought Papaya, oranges, etc.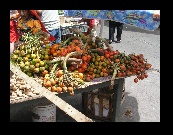 Across the street, there were a multitude of fruits available also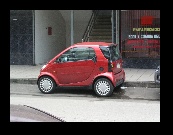 Outside on the street we spied a ''smart car''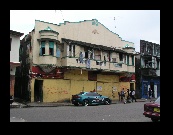 This appears to have been quite a building originally, now a slum.

We located an Internet Cafe, apparently hand built by the owner. Primitive but functional and reasonably priced.